Read Time:
6 Minute, 30 Second
Everywhere you look these days you see something related to cannabis culture, there is no denying that its a booming up and comer industry within itself. in many, but not all places it has been legalized of at least decriminalized and that has opened up vast new areas for legal commerce to thrive.



With so many products available it can be hard to figure out which is the best product especially when you consider much of what is out there is either manufacturer hype or word of mouth by people simply following the trends. Now I cannot purchase and do reviews of every product on the market for everything instead I post about the ones I have purchased or have come into contact with and pass on my experiences. Every review and post is based on a product or service I've used and I in no way have any connection with the manufacturers or resellers, so Im not pushing the company line.

Today Im going talk about a heated rosin press, these tools have many uses and have been sort of hijacked from other industries and brought under the cannabis umbrella. I am not going to go into its uses because if you are here I assume you know what your looking for but simply want to check out your options a little more in depth than what's in online forums or on amazon.



This is the YaeTek heated (rosin) press, its a 900w 5 amp, 110v hand cranked heated press It has all the same components as other models on the market with the exception of the hydraulic bottle jack. If a person wanted too and was even moderately handy they could very easily modify this press to be the hydraulic version.



The biggest draw to this unit is the price, as I said it has all the same components but because it does not have the 2 ton bottle jack its considerably cheaper, it was even cheaper than purchasing the heat plates alone.
This is indicative of our current purchasing manufacturing system the big companies get such a great price on bulk orders the "Do it yourselfer" cannot purchase the parts any cheaper than buying the completed unit.

The bottle jack is the expensive bit so there's a huge savings in not buying a press that contains one, for me personally I have at least 10 jacks of that style in varying lift capacities and have even previously modified some to function inverted ( for a metal bending press I once built)

In fact a guy could pop in a pancake bottle jack without much modification at all and be very happy. Pancake bottle jacks come in a variety of configurations from the standard hand operated to the compressor driven versions.

All that aside there's something very cool about the hand cranked wheel version, it brings to mind some bulkhead on an old military vessel or submarine and gives you a more hands on feel that pumping a lever does not provide much more manly 😉


I would consider this model to fit in the slot between a hair straightener and a hydraulic versions. The wheel will not get you the same amount of pressure as a jack will but it still provides a considerable mechanical advantage over the hair straightener and manages a very good yield in its own right.

It also occupies a more reasonable price range over other models.

When operating the press its important to remember to place your product pack in the center of the plates directly under the screw attachment plate. This is so the plates apply even pressure and not canter to one side pressing one side more than the other, This is not unique to this style press it is applicable to all of them

The electrical connections from the plates to the control module are removable for maintenance or "MacGyvering". The main power into the module to fit with regulations is the standard computer / computer monitor style connection ands has a fuse in the female port on the back of the control module its a half size glass vial style fuse.

Be carful when removing and installing the clips that hold it in place are more delicate than they appear and could snap off.


The green button on the front of the control module is the timer control press once to start and then once again to shut it off after it chimes.

Each plates temperature is individually controlled but only one timer will function at one time.
It is nice that you can set the top and bottom plates to different temperatures it gives you greater control over a range of different products and can aid in preventing burning.
The 9.5 inch wheel aids in giving you a substantial mechanical advantage and apply greater pressure at the plates.

One downside is that the combination of heat, pressure, and use the threads get harder to turn and will require lubricating at some point, be sure to use something that will fit the application a high temp cooking oil would be a good choice but not an extra virgin olive oil etc.








While its not necessary, it is far easier to use if mounted in place, at the very least clamped to the working surface. It is possible to use this unit without being mounted you do loose some of its max end pressure because there are few places where you can apply counter pressure while cranking it down. Mostly because the available areas are to freaking hot, and what you can use are awkward and not in an optimal location. I would reckon that you loose 1/4 to 1/2 a turn at the end of the throw, pressure that could make a real difference.
The unit itself does not run hot and unless your a moron you probably will not burn yourself badly. If you can remember basic kindergarten do not touch the stove lessons you can handle this machine.


I am happy with this machine, it has enough options and pressure to fit my requirements. it is easy to use easy to clean and maintain the basic components are simple enough to find I feel fairly confident any mods or repairs should not be overly difficult or time consuming. In fact most everything on the mechanical side one could find at the local hardware store. I would bet just about anything that the heat blocks and controllers are the same on most every make out there the only thing that really differs is how they are mounted and the method of mechanical compression the classic "same poop different pile" scenario. So ultimately all you really need to decide is how much you want / can spend and how you want much effort you wish to put into the actual compression . I just really liked the idea of the wheel lol.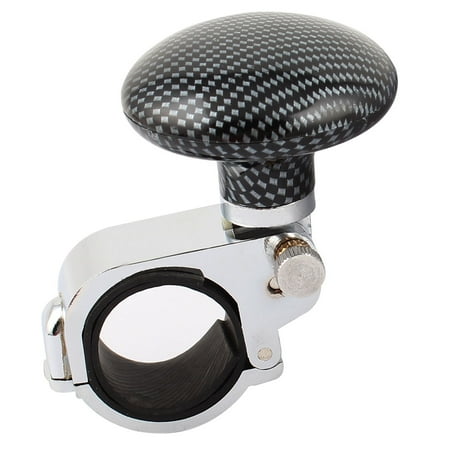 Hot Tip: Go to your local auto parts store or Walmart even amazon and pick up a suicide knob it makes taking out the slack between pressing and fresh load and full squish. it wont help much when applying pressure but before and after it sure does.



So that is the Yaetek heated press in a nutshell great for pressing rosin, hash and a multitude of other uses both cannabis and non cannabis applications. This is a robust and useful machine you can press a patch on a hat or shirt, press rosin and hash and right after make smores or a top notch grilled cheese sanni.

Have fun and happy pressing.